Glenn M.J. Epps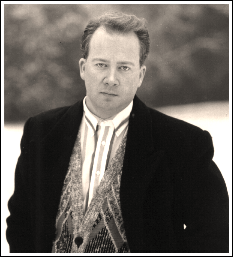 Glenn Mitchellson John Epps passed away on October 11, 1997 at the age of 31 years. At the time of his death, Glenn was residing in Stayner, Ontario, Canada, close to Georgian Bay.
The following biographical information is reproduced from the dustjacket of Glenn's book, Distortions of Reality:
The author Glenn M.J. Epps, was born on August 11, 1966 in the Town of Ajax, Ontario, Canada; Ajax is a very short distance from Toronto, Ontario. Glenn lived in this general area until the age of ten, at which time his family moved to Solina, Ontario. Solina is a small country village and had a population of about 250 at that time. Glenn attended high school at Courtice Secondary School. This was a small high school having approximately 700 students. University studies were done at Trent University in Peterborough, Ontario, where he earned an honors degree in Administration and Policy Studies. Again a small university - in fact, one of the smallest universities in Canada.

Glenn M.J. Epps has an intelligence quotient (IQ) of 180 and has instant recall better known as a "photographic memory". At the incredible early age of fourteen, Glenn started his first business; this business was started without guidance, prompting or assistance from anyone. He began a computer software sales company which did business all around the world; most of the company's sales taking place in the United States.

Glenn M.J. Epps has just written "Distortions of Reality", sure to be a #1 BESTSELLER.
Glenn, thank you for the many contributions you have made to humanity. We are saddened at your passing, and will miss you.
---