Circumcision Information and Resource Pages
The Circumcision Information and Resource Pages are an Internet resource that provide you with information about all aspects of the genital surgery known as circumcision.
Whether or not circumcision should be performed is a controversial question, especially as religious issues may be involved. One of the aims of the Circumcision Information and Resource Pages is to provide parents with information to assist them, if and when they are confronted with this question. Parents are especially referred to the FAQ, or Frequently Asked Questions file.
This site has links to information on the rights of the child, religious issues, and related issues.
CIRP is essentially divided into two parts:
But there's more. CIRP also offers:
---
These information pages are a readable introduction to the subject of circumcision. They are intended to complement the technical literature that is available in the Circumcision Reference Library.
---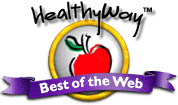 Listed in the British Medical Journal
---
The Circumcision Information and Resource Pages are a not-for-profit educational resource and library. IntactiWiki hosts this website but is not responsible for the content of this site. CIRP makes documents available without charge, for informational purposes only. The contents of this site are not intended to replace the professional medical or legal advice of a licensed practitioner.
© CIRP.org 1996-2023 | Please visit our sponsor and host: IntactiWiki.